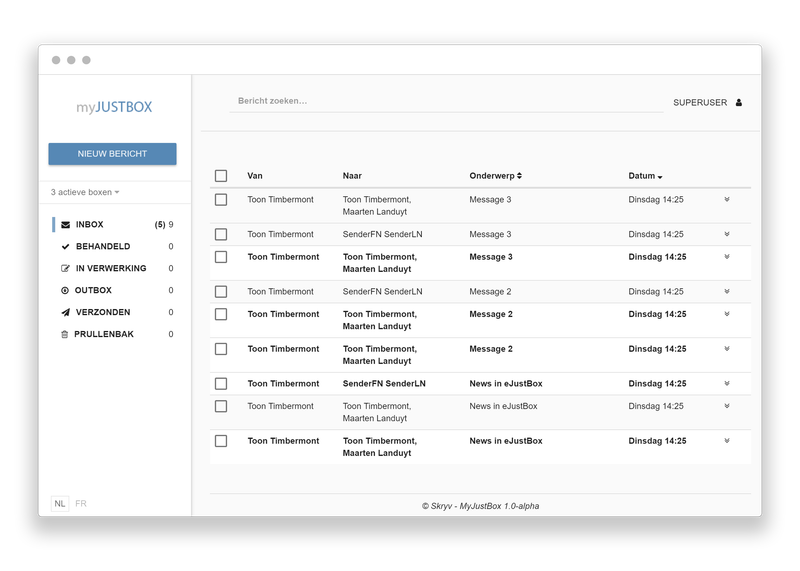 Unlimited box size
myJUSTBOX allows you to go beyond the 50MB limit of the eBox base service. Your users do not need to worry about messages remaining in their inbox for too long or messages that are not downloaded because there is no place. In short: limitless use of registered letters.
Integrated log-in
As an organisation, you typically already have a log-in mechanisms and authorisations in place. myJUSTBOX allows seamless reuse of existing log-in mechanism and authorisation schemes.
Status Tracking
When you send a message, you will be notified of its delivery, reception & read statuses, so you always now if the addressees received your information.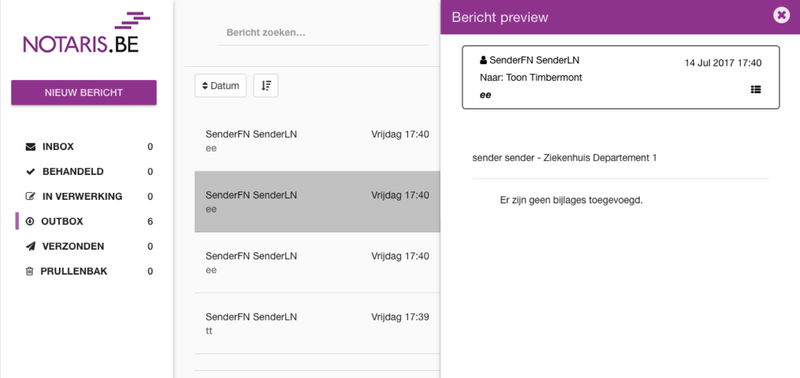 Customisable to your 'house-style'
Adding your logo and using your color scheme is easily achieved with the myJUSTBOX application. This allows you to have your organisation's branding applied throughout the user experience.
Multi-box support
When you have users that need access to multiple boxes, the multi-box support feature saves them the time of logging in and out over and over again. A clear color scheme avoids confusion about the box that is in use at the moment.
Address book support
All contacts will be enriched with their respective details and when sending & receiving messages, you will get auto-suggestion of addressees.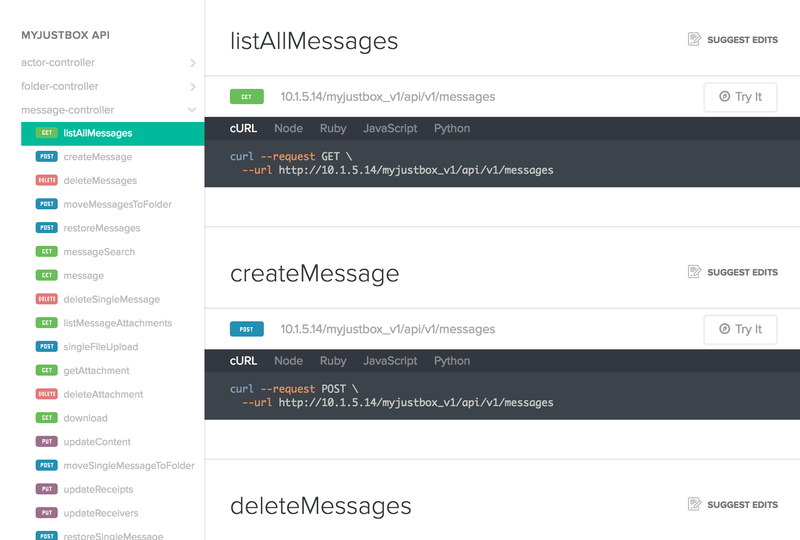 Easy integration with your applications
Through a rich set of secured REST APIs, you can obtain information about the boxes and the messages. Webhooks (as of version 1.1) allow you to react on various events in the lifecycle of a box and a message. All of this is fully documented.
Automatic treatment of messages
As of release 1.2 of myJUSTBOX, automatic treatment (eg. saving the content to a specific location, forwarding to a mail address, ...) will be added so you cal automate the treatment of incoming messages.